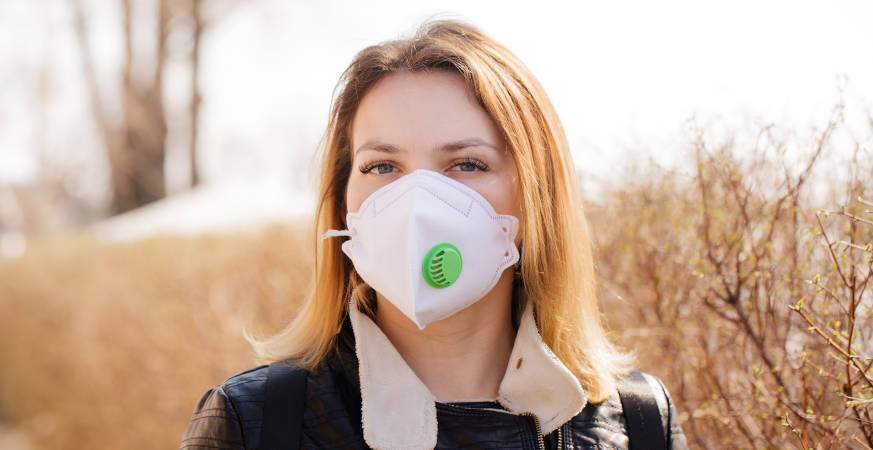 As we explained in our previous blog, finding the right mask to help protect you and your loved ones from coronavirus can be difficult. Amid a global pandemic, countries across the world have mandated the use of masks in public spaces – and imposed hefty penalties for those who fail to comply.
In response to the sharp uptick in demand for face coverings, stores and online outlets have started offering countless different forms of facial covering with varying designs, fabrics and thicknesses. From disposable surgical masks to fully-fledged gas masks with respirators, there's seemingly no end to the choices on offer. But one style of face covering has recently run into controversy after a number of airlines and US counties opted to ban them: masks with valves.
Why are masks with valves being banned?
Two weeks ago, US air travel company Delta Airlines announced it would no longer accept passengers who used face coverings fitted with valves. In a statement, Delta announced: "Any mask with an exhaust valve is not approved as an acceptable face mask for customers travelling on any Delta operated flight."
Other airline companies were quick to follow. United Airlines and JetBlue shared similar announcements after Delta's statement. Last week, Alaska Airlines also updated its mask policy, adding "face coverings with direct exhaust valves" to its list of "unacceptable face coverings".
And it isn't just flight travel companies that have prohibited the use of valved masks. In April, a number of counties in California including San Francisco confirmed that masks with valves do not comply with the law mandating the wearing of masks in public spaces. In May, the policy was also instituted in Denver, Colorado.
The wave of bans on masks with valves comes in response to increased understanding in the scientific community of how COVID-19 is spread and how the infection can be slowed. While the evidence increasingly shows standard face masks are effective at blocking incoming and outgoing respiratory droplets that contain the virus, valved masks like the N95 models provide no such protection.
These N95-style masks typically feature a plastic valve that is supposed to better enable the wearer to breathe. The valve has a one-way function: when the wearer breathes in, the valve closes – but when the wearer breathes out, the valve opens, allowing the exhalation to pass through unfiltered. The 'unfiltered' part is the problem here: while the wearer is exhaling, respiratory droplets containing the virus can pass out of the valve freely. This, as Mayo Clinic infection prevention and control chair Kai Singbartl told USAToday, "defeats the purpose" of wearing a mask.
According to the CDC, N95 respirators with exhalation valves should not be used in hospitals because they can contaminate sterile environments. "Respirators with exhalation valves should not be used in situations where a sterile field must be maintained (e.g., during an invasive procedure in an operating or procedure room) because the exhalation valve may allow unfiltered air to escape into the sterile field," the agency's advice says.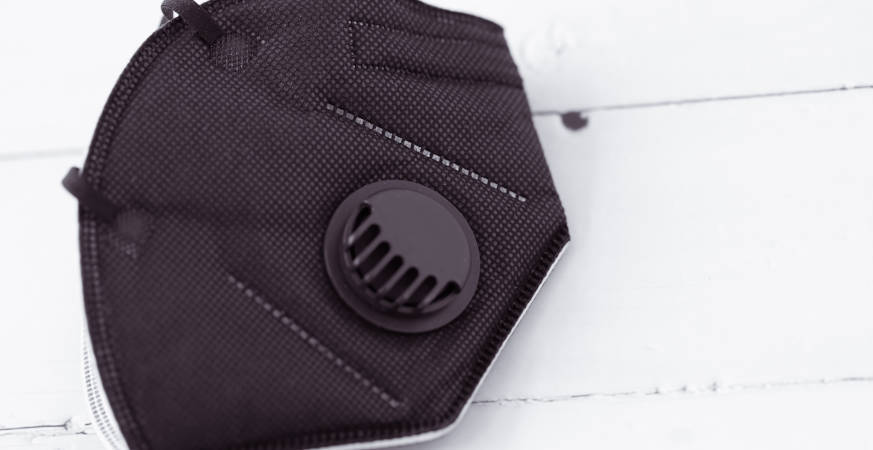 So if valves make masks unsafe, why do they exist?
While surgical masks have been around for more than a century, they were never designed with valves. In fact, the N95 respirator was originally introduced in the 1970s to protect American industrial workers from harmful chemicals and residues in the air. Factory workers and coal miners would wear respirators to avoid inhaling dust and other particulate matter. But early respirators left little room to breathe, as it were, trapping heat and moisture. In response, manufacturers created respirators with valves that would keep industrial workers comfortable.
Although these valves became popular with industrial workers, they were never recommended for use in a hospital environment precisely because of the unfiltered exhalation they enable. During the US tuberculosis outbreak of the 1990s, for example, N95 respirators became popular in hospitals because of the protection they provided, but they weren't allowed to have valves. So, valves were invented to protect industrial workers from harmful particulate matter – they were never designed to slow the spread of disease.
What does guidance on masks with valves say?
Government has yet to release official guidelines for the use of masks with valves. However, in a May update concerning shortages of personal protective equipment (PPE), a government statement said that where FFP2 respirators – which are similar to N95 respirators – need to be used in place of surgical masks, they should be unvalved.
My mask has a valve, but it isn't an N95 model. Is that ok?
Unfortunately not. Certified N95 masks are designed to protect the wearer against 95% of incoming bacteria. Cloth masks with valves, on the other hand, have no such guarantee. In fact, it's entirely possible (and often likely) that the valves on a cloth mask is simply there for stylistic reasons, rather than to serve a legitimate medical purpose. The truth is that if you see a cloth mask with what looks like a valve on sale online or in a store – avoid it.
That isn't to say cloth masks in general aren't protective. In fact, according to Mayo Clinic the use of cloth masks can help prevent people who don't realise they have coronavirus from spreading it to others. "Cloth face coverings are most likely to reduce the spread of the COVID-19 virus when they are widely used by people in public settings," the advice says. "And countries that required face masks, testing, isolation and social distancing early in the pandemic have successfully slowed the spread of the virus."
What about surgical masks? Are they still ok?
They certainly are. Sure, not every disposable mask available to purchase will be medical-grade – but the main things to worry about are whether the mask covers your nose and face, whether it shields against exhalation and inhalation, and whether or not it's comfortable for you to wear. If your mask of choice covers all these bases, you're doing well. And the bonus with disposable masks is that you don't need to worry about washing them every time you use them.
That said, if you are looking for that extra bit of protection from a face covering, the disposable masks we sell are IIR-certified, medical-grade masks.